Sage Music CRM case study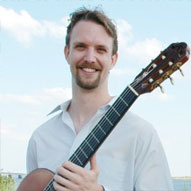 My name is Jason Sagebiel. I have been a satisfied Relenta user for over 2 years now. I am the owner of a great music school and I have to do a million things every week from teaching to sales, to scheduling and overseeing my staff, to maintaining relationships with all my students, to billing and accounting, and the list goes on.
While no program is the perfect solution for everyone, I am very happy with Relenta because they have a great system with lots of functionality that helps me run my business more efficiently, saving me precious time; their support is top notch so I never have to worry if their is an issue; and Relenta acts with integrity, and I prefer to work with businesses who do.

How Relenta helps me do things differently
Here are some of the great ways Relenta helps me do things efficiently.
Lead Capture and Groups
Using Relenta's API, I can automatically capture a prospect's information from my web forms to automatically create contacts within Relenta. Based upon their choices in the web form, Relenta automatically places them into specific contact groups. From these groups I can send email autoresponders thanking prospects for filling out my form, add them to an automated email marketing campaign, or email all the users of that group when I have information I would like to share with them. It's completely automated, and it's a huge time saver!
Sales and Activity Streams
I use the email marketing functionality for a drip marketing campaign to stay in front of my prospects while they are choosing a music school. I provide focused information to them based upon their choices in the web form I mentioned above. I also am able to type notes into each contact's activity stream when I make phone calls to them. Then, when a prospect calls, I can quickly search for their telephone number or name in Relenta to see their entire communication history. This includes the emails they have sent or received, promotions or discounts they have been offered, marketing messages, facebook posts (really!), and notes about phone calls. This has caused a significant a boost to my sales, and it should be obvious why.
Customer Retention
I use email campaigns to promote student retention, offering extra advice and lessons, promotions, and general communications about my school. I announce new class offerings, school news, and promote all of the concerts given by the school or my faculty. I need to focus on my clients and Relenta makes it easy for me to send focused, relevant information to all of my students at the school.
Groups
When a new student enrolls in the school, I add them to a contact group called 'new students'. Once they are on that list, they receive automated emails to review and accept our attendance and payment policies and to update their contact information. Once the student fills out the form, their contact card is updated showing they have accepted the policies, they are removed from that contact group and automatically added to our 'current students' group. When on that list, they get an email confirming their first lesson, date, time, and teacher. It guarantees all of my students understand the school policies, and saves much time.
Customer Service
When I was building these automatic group functions in Relenta, I really needed the ability to subtract clients from one contact group and add them to another. Unfortunately, Relenta did not have the functionality. So I emailed the help desk explaining my needs. Less than 48 hours later, Relenta's engineers had developed this functionality and notified me of the update. I really didn't expect this level of service or response from Relenta, after all, I was only paying $25 a month for their service. That's a lot of work they did for a small client like me, and that is great service!
Integrity
I had another issue that I needed solved, and it was not immediately solved. I received a personal apology from Relenta's CEO for the error. They did not make excuses, they didn't shift blame. The accepted responsibility for the mistake and then took the appropriate steps to resolve it. I very much respect that they acted in such a personal and responsible way. This is not another nameless or faceless web company, and I am thankful for that.
Because Relenta treats me with respect, addresses my needs in a timely fashion, and provides me with a great product that really helps me improve my business, I will be staying with them for a long time to come. I'm sure that you will find as many great ways that Relenta will help you get things done.