In Relenta, a Tag is a non-hierarchical keyword or label assigned to an object such as a Message, Contact or Activity. A tag is metadata that helps describe an item and allows it to be found again by browsing or searching. Even though Tags are typically chosen informally and personally by an individual user, they are shared among everybody on your team.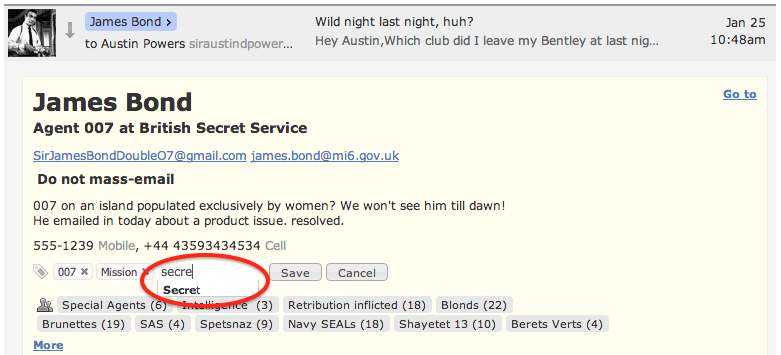 To add a tag to an object, start typing. If similar tags exist, you will be given suggestions to choose from, otherwise the new tag will be created on the fly.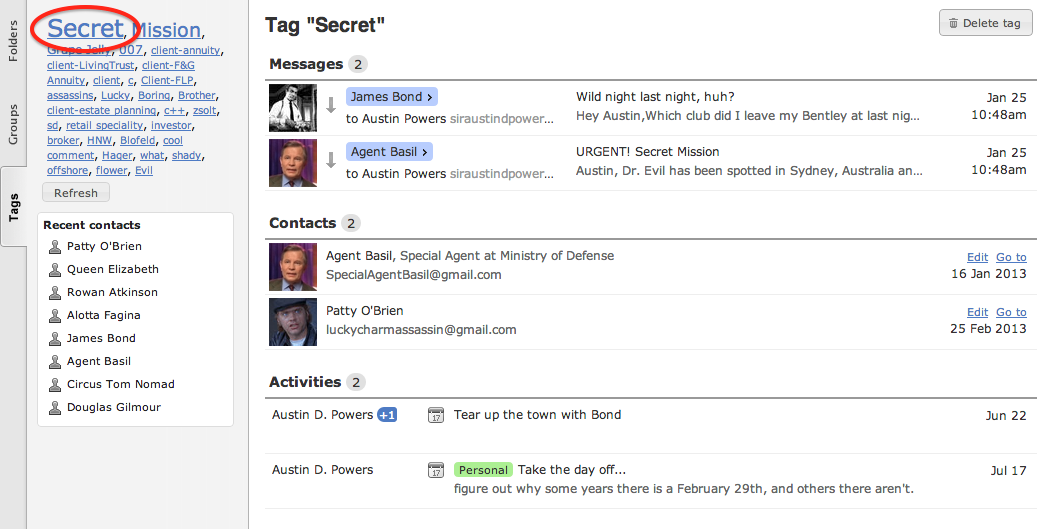 To view objects labeled with a tag, navigate to the left vertical Tags tab, then click on it. All associated items will be displayed on the right.
---
Related article: